Premier's Tea Limited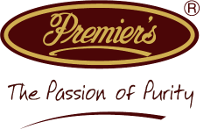 NEKTAR Company has established a strong Cooperation and a Sole Distribution Agreement to represent PREMIER'S TEA LIMITED product range in Greece.
PREMIER'S TEA LIMITED was founded in 1988, with the mission to introduce Quality Teas in non-traditional areas of the world, give tea lovers premium quality of tea.
The company installed a State-of-the-art tea plant, completely imported from Japan, which was the first of its kind in entire South-east Asia, besides Japan. The new plant has a capacity of approx. 3,000 kilograms of tea per shift.
The result is that today Premier's Tea whether in bulk or packet, measures up to International Standards of acceptability, including standards of packaging for niche markets and mass markets. The company is certified against HACCP, Food Safety System Certification 22000:2010, ISO 22000:2005, and the manufacturing units also comply with organic tea standards related to India organic USDA, EU & JAS. Premier's Tea has a license Agreement with Tea Board, India (under Ministry of Commerce, Government of India) to use their Darjeeling CTM, Assam and Nilgiri in all its consumer packs of teas as a mark of authentication of the purity and origin of their teas.




Product Range